On December 28th, our product specialists knocked their heads together to come up with a list of possible 2012 sex toy trends. Now that 2 1/2 months are in the bag it's same to come forward with the fruitions of these predictions. All big words aside, to no surprise our team was right. If anyone were to peek at their resumes, it would make sense why they're so on the money. These gals really know their stuff and we're happy to have them as advisors for the store. Here's a recap of the predictions and their accompanying outcomes and some examples of trendy vibrators that have been selling very well in the last 2 1/2 months.
Scented toys — This option piggy-backs with jelly – since jelly toys always had added scents the new TPR versions are less scented, medical grade silicone being completely unscented; this one is being fazed out simply by the material change.
Packages with pictures of naked women — This is a slow move in the industry but customers here would never really notice much as we don't upload pictures of packaging, there's no reason to highlight the container you will be throwing away upon arrival!
Jelly vibrators — Jelly vibrators have been replaced with TPR which is a type of silicone. It's phthalates free but it is porous so proper cleaning is required. An example of a former jelly vibe updated to TPR is the Daydream vibe.
Straight plastic vibrators — Just like the trend of waif skinny women is disappearing and a natural curvaceous body is in, vibrators are also following suit. Want an example? Check out the blue Lola in the picture.
Dials on the bottom — Inset buttons are popping out every day. The pun was intended – it's a joke! But in all seriousness, buttons are the raging fad right now. We're confident more buttons will replace dials in the coming year and even into 2013.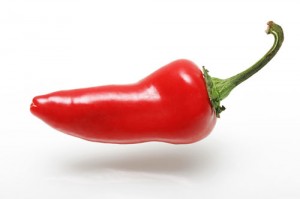 Multi functions — Women are being walloped with so many features sex toys are getting way too confusing. Of course for the techie girl with all the latest electronics this is very much appealing however the simplistic might get overwhelmed. Luckily the simple vibration is still there but multi function is becoming a more widespread option.
Vibrators that warm up — Warming lotions back in the 1990′s and warming vibes now. Nothing else has the ability to carry your psyche off to a warm sandy beach, sun gleaming down on your bronzed skin, the motion of the ocean mimicking the movement of your internal muscles towards crashing on the shore, exploding at the moment of orgasm. A little guided visualization is always beneficial!
Trendy looking curvy shapes — Again look at the blue Lola, this babe's all curves, all glory and super fad like a fashion accessory. In fact this is one of the only vibrators a woman wouldn't be shy to show her friends.
Silicone surfaces — We're constantly getting emails from little manufacturers who are launching their own line of medical grade silicone vibrators. We carry some of them but don't fill our shelves like some other companies. Why? The price is very high for these resulting in lower sales, especially in a slower economy women prefer cheaper options so to balance out the checkbook with pleasure, we focus more on TPR silicone instead.
Buttons on the side — being able to use a vibrator in the bath or shower allows women to use it every day. The reality is a house full of people will near you laying on your bed upstairs happily humming away, however if you sneak it into the shower it's practically inaudible. Buttons inset on the side is the only way a multi function vibe can be waterproof as it seals of the bottom from water.
The mind is a powerful tool when it comes to being sexually aroused, especially for women. Serene settings, candles lit, aromatherapy infused aphrodisiac oils on our skin, scented powder on the bed…
For those who know, these little silly things can have a huge impact on the level of pleasure because it relaxes the psyche and gets the mind in the mood – and the body's natural response is soon to follow. There is a lifetime supply of articles online telling you how to set the mood for love but I'll tell you an unexpected result from my personal account of what happened when I bought myself a dildo for the first time.
I had a rabbit and a boyfriend but I was curious about a dildo since it seems to be so "quintessential" I assumed there was a good reason behind this. I made the purchase and got my dildo home but felt silly holding it in my hand. Not sexy at all. In fact all sexual desire went out the window. I couldn't really bring myself around to using it…
After that I vowed not to try dildos anymore, I'm a happy, happy girl with my rabbits. Thank you very much!!!
A massage is a delightful way for couples to connect with each other after a busy stressful day at work. Getting a massage allows you to reflect on the day, your life and everything that is good.
It's hard sometimes to turn off your mind, but the secret to a fulfilling massage is to clear your mind and to let you stress flow away with the touch of the masseur's hands. Imagine that you're in an amazing place by the sea, yes of course it helps if you really are by the sea! Try to clear your mind. Notice the way you are being rubbed, focus on the pressure, on the rubbing. You can try an electric massager for the muscles. If you are more adventurous and looking for more pleasure, shop online for a female vibrator at TheAdultToyShop.com becuase once the sensual part is out of the way, it's immediately followed by an erotic tinge and you'll want to e prepared to act on it!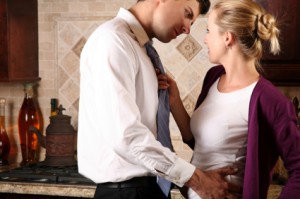 Having a couples massage is a great way to enhance intimacy because even thought massage is not a sensual or sexual act, it relaxes the body and lets the hormones flow through. You can feel more relaxed which can help sex feel better because you'll be very relaxed and in the moment. It's a great secret if you're trying to conceive, get a couples massage and then there will be no stress, just sex and then you can increase your chances because sex is a deterrent to conceiving.
Of course if you're not trying to start a family and just want to share in the special sexual intimacy of marriage, a couples massage will also greatly affect your sensation. You can be more open to sex toys and other intimate sharing experiences that many couples enjoy and that enhance their love life in and out of the bedroom.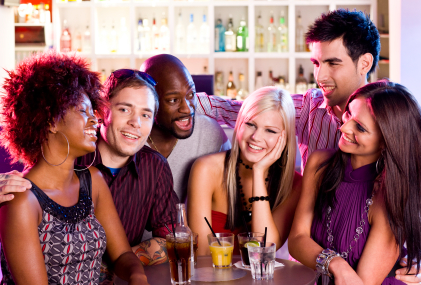 The blonde versus brunette argument does back for centuries, forever as long as we can remember. each woman has their own allure. It's known that blondes have more fun – or is it? It's a preconceived notion that blondes are dumber then brunettes. Many men can't even decide which they luke the best. They do know when it comes to the type of companionship they are looking for. The blonde usually is better because they can be more promiscuous and sexy. The are known for being dumber which for men is an advantage because it's easier to convince them to sleep with the guy. These of course are all fallacies.
There is no truth or rhyme or reason to the myth that blondes are more promiscuous then brunette. The beach blonde girl usually likes to act a little ditzier because it's part of the stereotype that she is living. Commonly, a blonde will dye her hair for that reason of being silly, spunky or more fun. The brunette tends to be more intellectual, which is not always a bad thing either. Many men enjoy an intellectual woman because they are easy to have conversation with, they will make good companions which is what men require in the long term.
The TV show "The Middle" showed this lesson as an learned on one of the episodes. Axl was so attracted to the girl at the movie theatre, the blonde bimbo. He was so hot for her and then after working together for a while, her stupidity got he best of her. He couldn't take it anymore and then in a fit fit of rage, he explained "you should read a book and get smarter" or "you're so dumb" or something of the like. Then he had a heart to heart with his dad in the way that men do – and his dad told him that he learned a valuable lesson today, that women beauty is not the most important thing. She needs to have a brain to be able to have a real conversation. personality is more important.
That is very true, a pretty personal will carry the natural looks to the next level of beauty too. You can have an average looking girl with a an amazing personality and she will be more beautiful because of her personality. The opposite is also true, you can have a very pretty girl but if she's very negative or lacks self conference or is known as the "debbie downer" then she will be more ugly then she really is. I suppose the lesson here can be that beauty is further then skin deep. It's very true.
Now back to our original debate, the Afro was not mentioned yet. Girls with the Afros are an entirely different breed usually louder and can be more obnoxious and the center of attention, but this is very easy to see why, look at their hair! It's bigger then everyone else's so you know they will have a big show off center of attention type personality because their hair is that way so it makes allot of sense. These women are always a boatload of fun to be around, They are often clever, witty and can make very fun friends. In the eternal quest of blonde vs brunette, consider also the afro and put that into the equation!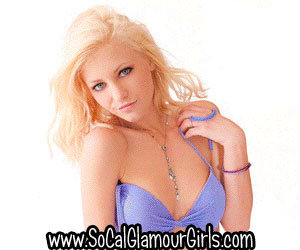 Ride the bandwagon of the Southern California Girls. All summer long we've heard the Snoop Dog/ Katy Perry song" California Gurl", women everywhere have been rocking out to that song and men everywhere have been getting secret stiffys as they watch all the bikini clad women prance around strutting their stuff. Mmmm that's a great fantasy.
Now you can get that in real life right infront of you. There's this site so hot that it rivals the Playboy models. Seriously, to claim that any adult web site can rival Playboy is something to be said about the quality of the girls on that site. In fact you might even come across a girl in a bunny costume… just sayin'…
They must be HOT. you know for sure that these girls can tease you easily and they're as hot as it gets hell snoop dog and Katy Perry did a song about hot hot SoCal girls are in bikinis! Now you can release all your sexual urges at your computer when you sign up for this site. All glamour, all hot babes I'm am so sure you'll be impressed, if I want this sure I wouldn't even be making this claim!
One thing about the California girl is that they like bikinis. There is something so erotic about a girl who keeps something to the imagination. The itty bitty pink bikini with flashy PVC clinging tightly to their precious curves and mounds. All you want to do is rip that off. It's to tempting and so hot. They also are into sex toys, being sexually free and a little on the kinky side.
Sometime a girl in really hot bikini is way more erotic and arousing them fully naked exposed girl. The lady in a bikini keeps something hidden so she's a little classier then the rest. It gives her more of an untouchable quality that the smutty porno girls don't have. When you see these bikini clad models you'll know exactly what I'm talking about. You'll be hooked after 1 time of watching the adorable bikinis, slim bodies and prancing hot women.
There are webcams, which are very interactive, almost like a live shot of women stripping for you at your command. It's up close and personal, an intimate looks at a glamorous high quality California woman. Tons of cams uploaded all the time. If one this that these SoCal girls like is to have themselves a competition to see who can get the most cam view, go ahead and help them out!
There's the usually photos and videos but a really new and exciting development os the addition of HD cams. The quality of HD is so good, the botox clinics and outpatient day cosmetic surgery labs are lined out out the doors as these women make themselves better then perfect, it's a whole new world out there boys, one for you to discover the hottest of the hot females, easily seducing you into a new realm of sexual satisfaction and pleasure. What are you waiting for?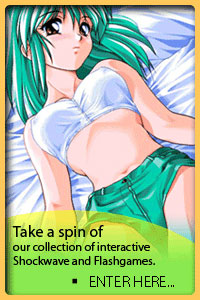 What is the appeal of sex cartoons? It's probably the forbidden aspect, they are usually younger looking, definitely more innocent. It's a different type of fetish, unlike any other. Check out the banner above, it's a link to flash games for hentai cartoons, the most popular type of sex cartoon in a fun game that you can play. Undress the characters, or leave a little to the imagination. Whatever crazy fetish sex you want you can get with cartoons, maybe some of the appeal is that cartoons can be extra exaggerated, more then real life.
I've seen some cartoons where the woman is squirting, gushing like a spray hose. A real human lady could never reach the quality or the distance that the cartoons can, it's probably the over inflated sexual fetishes in a cartoon fashion. Think also the popular cartoon porn like Disney or Simpsons. That's a real freaky fetish but it's popular, there are many different sites dedicated to that. I personally enjoy the Hentai cartoons. there is a reason why this style of the most popular out of all cartoon adult entertainment.
What is hentai? It is japanese original and when translated it means sexually explicit animation. Anime in itself is not a sexual themed thing, but the sex version of it is called Hentai. Although the westerners really like hentai and the word means sexually explicit in this hemisphere, it's not a highly regarded word in japan taking on different meaning all together. Needless to say it's not as celebrated there as it is here. Often the word hentai in japan is an insult! It means pervert! that's quite the different definition over here where it means simply se cartoon. Often fetish is implied with it too, usually the hentai comics have a bondage or BDSM aspect. Sometimes they are about squirting or other light fetishes so it makes sense why here in America it has that connotation.
Perhaps another reason that sex cartoons are so popular is when they were being made originally, it was a gray area where they were invented because it's not considered a sexually explicit or x rated imagery because it's only illustration, it's not a real life thing. they wouldn't have had as much red tape to get through as the production of real live sexual entertainment videos.
There are now other branches of hentai that are more risque such as suggestively underage content (which is not shown here or ever will be) and gay versions of hentai, commonly known as Yaoi. It's a newer and more upcoming themes hentai cartoon. Often a very fetish oriented theme, it quickly gaining popularity with gay males in America.
Another variation is Yuri which is lesbian cartoon porn. popular with both female homosexuals and men looking for erotic lesbian action. Most of the original hentai cartoons originated in Japan and have grown ion popularity here, most likely you've come across some of the content. It's a different kind of babe, you might feel odd at first masturbation to a cartoon image but there must be some sexual appeal to it otherwise there would not be adult entertainment production studios releasing anime and hentai content!